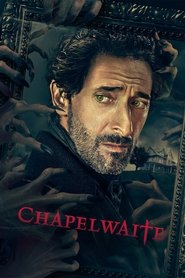 Chapelwaite (TV Series 2021– )
In the 1850s, Captain Charles Boone relocates his family to his ancestral home in the small, sleepy town of Preacher's Corners. Charles will soon have to confront the secrets of his family's history and fight to end the darkness.
Chapelwaite is an American horror television series based on the short story "Jerusalem's Lot" by American writer Stephen King. It is written by Peter and Jason Filardi, and premiered on Epix on August 22, 2021.
Director: Jason Filardi, Peter Filardi
Actors: Adrien Brody, Allegra Fulton, Dean Armstrong, Devante Senior, Emily Hampshire, Genevieve DeGraves, Glen Lefchak, Gord Rand, Ian Ho, Jennie Raymond, Jennifer Ens, Joanne Boland, Julian Richings, Michael Hough, Sebastien Labelle, Sirena Gulamgaus, Steven McCarthy, Trina Corkum